Community Advisory Committee
Meet our Community Advisory Committee
Our Community Advisory Committee (C.A.C) is a sub-committee of the Bass Coast Health Board of Directors. The committee works with and provides advice to the Board on behalf of the community. This partnership ensures broader community needs and expectations are considered in decision-making about the health service. 
Another essential role for the committee is to ensure that Bass Coast Health partners with consumers to ensure it delivers safe, high quality, appropriate and accessible healthcare. Health outcomes and experiences are improved if people are given an opportunity to be actively involved in their health care decisions. Health services and individual outcomes are at their best when consumers are involved in improvement opportunities and higher level strategic decision-making and governance. 
Image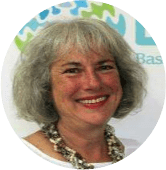 Diana Holmberg (Chair)
Appointed 2018
After holidaying in the region for 30 years Diana and her husband purchased a hobby farm in the beautiful Hills of Bass Coast joining their children who already reside in the area. 

Recently retiring Diana was looking for a way to give back and become more involved locally.  Moving from the city to the country it soon became evident some of the challenges people face rurally, along with having a keen interest in positive experiences and culture and a mind for system improvements, Diana jumped at the opportunity to be involved with her local health service. 

Diana has had extensive experience in strategy, governance, information technology and mentoring. Her involvement with many local networks and interests enables her to have conversations with the community about their needs and discuss these ideas further with the committee.
Image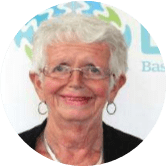 Hilary Adams
Appointed 2016
Hilary has lived in the Bass Coast shire for 13 years. Hilary says she loves "…the mix and uniqueness of how our vast rural environment where it meets the water and the friendliness and caring nature of the Bass Coast community".
Hilary was motivated to join the C.A.C as she felt that it would provide her with a forum to have constructive input into the current and future direction of her local healthcare provider - Bass Coast Health.
Hilary's career focused on workplace-based mediation, rehabilitation and injury prevention. Most recently, Hilary has had the privilege of working as the Rehabilitation Advisor for Ambulance Victoria (AV) throughout the Gippsland Region. She says this has greatly assisted her knowledge of the challenges a vast region presents for people accessing health services.
Image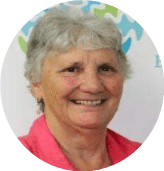 Joyce Ball
Appointed August 2016
Joyce has lived in the Bass Coast shire for 13 years, Joyce said she loves, "…being a part of a small and supportive community and the vibe when visitors arrive in summer and for special events."
Joyce, a very proactive local volunteer, is involved with Bass Coast Health as a Concierge at the Health Hub, Rotary, the RSL Day Club and the Office of the Public Advocate (as a Community Visitor).
Joyce brings extensive and diverse skills to the C.A.C, having worked as an Outreach Support Worker with Melbourne City Mission, Southern Mental Health Association and Peninsula Community Health Service, supporting people living with multiple and complex disabilities. With this experience Joyce ensures that our communication and strategic decision-making considers the complexities and diversity of people living in our community. 
Image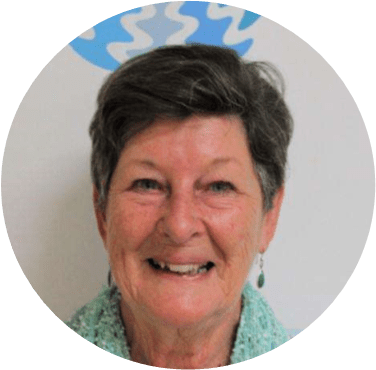 Gill Scrase
Appointed September 2019
Gill has lived at Cowes since 1984, having previously lived at Ventnor for five years. She was born in England and moved to Australia in 1967. Gill is married, has two children in their 40's and two grandchildren, a brother in Brisbane, and two other brothers living in the UK and the USA. She has a great interest in history, how people relate to each other, and loves to travel and being involved with the community.
Gill brings a diverse range of skills and experience to the Committee, having a vast background in management, administration and book keeping, and was the Practice Manager for Phillip Island Medical Group for 20 years, managing 4 locations and all facets of employing doctors, practice nurses, allied health professional and ancillary staff. Gill is also a member of Phillip Island Medical & Health Action Group, the Phillip Island Hub Auxiliary and the Phillip Island Hospital Community Consultative Committee.
Image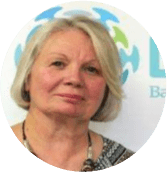 Paulette Burtt
Appointed November 2018
Paulette originally came to the Bass Coast to stay in her much loved holiday house to experience all that Bass Coast has to offer making the move with her husband permanently to Inverloch a few years ago after retirement. Paulette's passion for person centred care has developed from personal experience and an extensive career in health.

Paulette held a long term position with Mary MacKillop Aged Care Facility in Hawthorn East, in Human Resources and prior to this Paulette was an Enrolled Nurse (EN).Having also worked with AMES Australia, a government agency for the training and employment of our multi-cultural immigrants, she is keen to ensure people receive the information in a way that is easy to understand to enable the best health options and outcomes for all consumers.
Other interests in the community are the Inverloch Historical Society, the Garden Club and Friends of the Library.
Image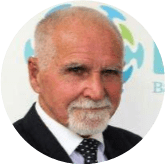 Terry Shannon
Appointed August 2016
Honoured with the Order of Australia for his long commitment to the community, Terry also holds the Australian Defence Medal recognising his military service and the Australian National Medal for his work with the Country Fire Authority. 
Awarded a Life Governorship of the Ambulance Service to acknowledge his time as a Board Member of the Peninsula Ambulance Service, Terry demonstrates a continuing keen interest in providing high-quality health services.
This interest led to an involvement with Pastoral Care at Wonthaggi Hospital, where each week, he spoke with patients. Feedback from those conversations, together with being a Fellow of the International Association of Applied Psychology, has added value to his role on the Community Advisory Committee. 
Recently retired from his international consulting practice in human and corporate behaviour, Terry looks fondly back on a busy commercial life, including his time as a vice president working in the world's largest private company. 
Terry lives at Inverloch and enjoys surfing, long bike rides, vegetable growing, being a Justice of the Peace and active member of the Inverloch Lions Club.
Image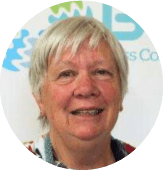 Faye Tuchtan
Appointed June 2017
Faye is married, with 3 adult children, 3 adult step-children and 10 grandchildren. Faye worked for many years as a Radiation Therapist at Peter Mac and various private hospitals before moving to Grantville, where she has lived for 15 years owning and operating a beef stud farm. Faye spent 10 years as a member of the Grantville Community Emergency Response Team (CERT) and she feels this gave her broad exposure to the health needs of her community. 

Through this experience Faye has seen some of the difficulties accessing health services, particularly many elderly folk or struggling younger families. Faye's community spirit has also found many other worthy local volunteering opportunities as well as a long history of holding a number of voluntary positions relating to her farming business. With this broad wealth of experience, Faye brings a diverse and unique skillset to our C.A.C.
Image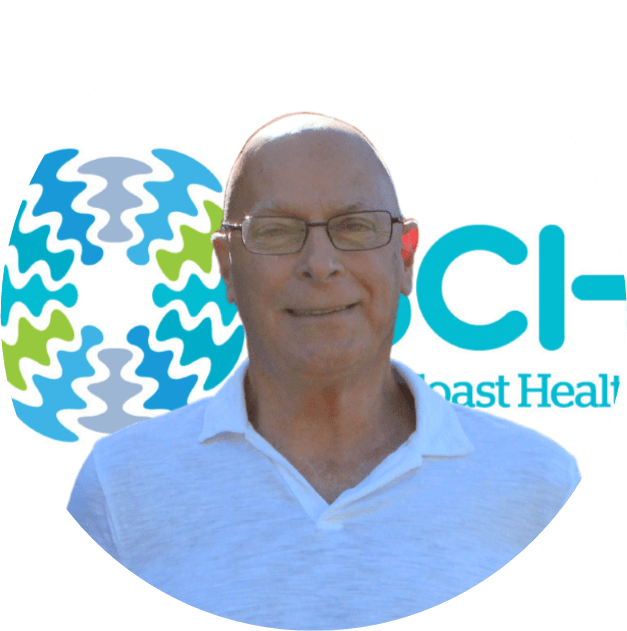 Gary Beard
Appointed December 2021
A Wonthaggi resident for seven years with a background in mechanical engineering, Gary is currently a volunteer driver and facilitator for Red Cross, past President of University of the 3rd Age Wonthaggi and member of Bass Coast Health's Consumer Health Information Committee.
Image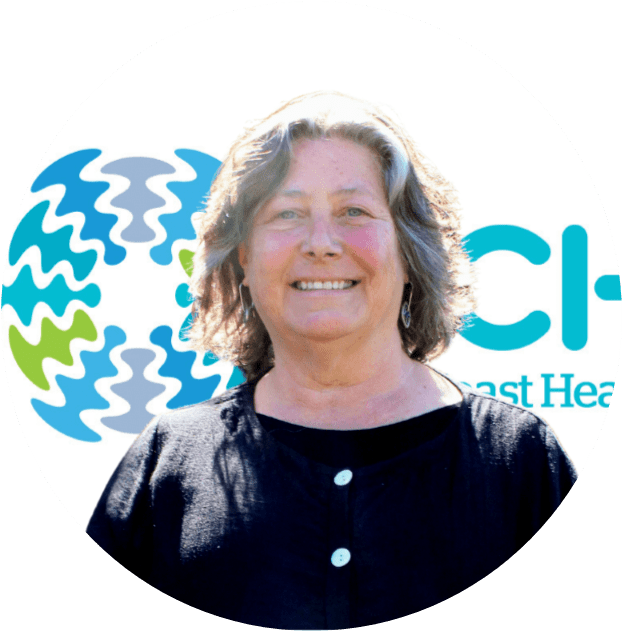 Leslie Adams
Appointed December 2021
A long-time visitor to the Bass Coast, in 2011 Leslie and her husband moved to a small acreage in Wattle Bank.  Originally continuing to work in Melbourne, Leslie quickly realised the best way to integrate into her new community was to work locally.  For several years she juggled working part time at the Penguin Parade with a part time role as Volunteer Coordinator at Gippsland Southern Health Service.  Fortunately, her GSHS role became full time with her adding Acting Manager of the Planned Activities Group as well as that of GSHS Consumer Engagement Officer - part of the team working to establish the first GSHS Community Engagement Committee.
Leslie is currently a member of the Bass Coast Adult Learning Committee of Management; she has a passion for lifelong learning and for community engagement that provides opportunities for everyone to participate in building healthy, vibrant and connected communities.  Her work in community, in government as well as workers rights has given her a broad range of experiences and skills that will ensure her participation on the Bass Coast Health CAC is grounded in representing the views of the Bass Coast Communities. 
Image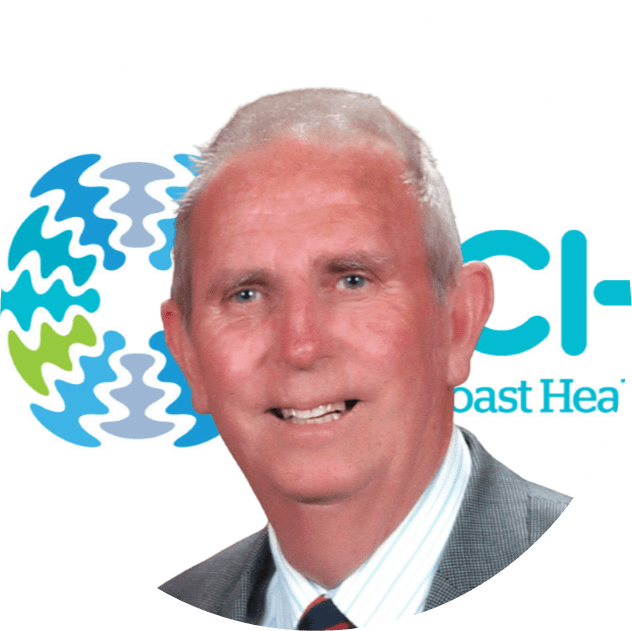 Terry Hall
Appointed December 2021
Terry has served the Inverloch and Wonthaggi communities for over 40 years in business and volunteering, with families roots in Wonthaggi since 1911. Terry is a well-known member of the Inverloch Fundraising Auxiliary, garnering significant  interest from local connections to help fund the L. Rigby Centre. Terry's personal experiences with BCH drive his interest and commitment.  
Contacting a Community Advisory Committee Member
If you would like to contact a C.A.C. member we can assist you. Please email ceo.board.secretary@basscoasthealth.org.au Please don't hesitate to say hello if you do see them out and about in the community.