Community Advisory Committee
Meet our Community Advisory Committee
Our Community Advisory Committee (C.A.C) is a sub-committee of the Bass Coast Health Board of Directors. The committee works with and provides advice to the Board on behalf of the community. This partnership ensures broader community needs and expectations are considered in decision-making about the health service. 
Another essential role for the committee is to ensure that Bass Coast Health partners with consumers to ensure it delivers safe, high quality, appropriate and accessible healthcare. Health outcomes and experiences are improved if people are given an opportunity to be actively involved in their health care decisions. Health services and individual outcomes are at their best when consumers are involved in improvement opportunities and higher level strategic decision-making and governance. 
Image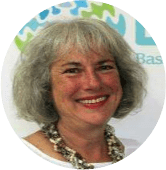 Diana Holmberg
Appointed 2018
After holidaying in the region for 30 years Diana and her husband purchased a hobby farm in the beautiful Hills of Bass Coast joining their children who already reside in the area. 

Recently retiring Diana was looking for a way to give back and become more involved locally.  Moving from the city to the country it soon became evident some of the challenges people face rurally, along with having a keen interest in positive experiences and culture and a mind for system improvements, Diana jumped at the opportunity to be involved with her local health service. 

Diana has had extensive experience in strategy, governance, information technology and mentoring. Her involvement with many local networks and interests enables her to have conversations with the community about their needs and discuss these ideas further with the committee.
Image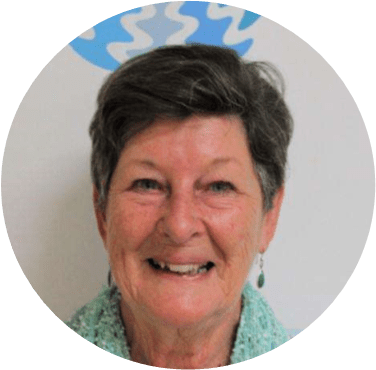 Gill Scrase
Appointed September 2019
Gill has lived at Cowes since 1984, having previously lived at Ventnor for five years. She was born in England and moved to Australia in 1967. Gill is married, has two children in their 40's and two grandchildren, a brother in Brisbane, and two other brothers living in the UK and the USA. She has a great interest in history, how people relate to each other, and loves to travel and being involved with the community.
Gill brings a diverse range of skills and experience to the Committee, having a vast background in management, administration and book keeping, and was the Practice Manager for Phillip Island Medical Group for 20 years, managing 4 locations and all facets of employing doctors, practice nurses, allied health professional and ancillary staff. Gill is also a member of Phillip Island Medical & Health Action Group, the Phillip Island Hub Auxiliary and the Phillip Island Hospital Community Consultative Committee.
Image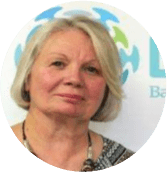 Paulette Burtt
Appointed November 2018
Paulette originally came to the Bass Coast to stay in her much loved holiday house to experience all that Bass Coast has to offer making the move with her husband permanently to Inverloch a few years ago after retirement. Paulette's passion for person centred care has developed from personal experience and an extensive career in health.

Paulette held a long term position with Mary MacKillop Aged Care Facility in Hawthorn East, in Human Resources and prior to this Paulette was an Enrolled Nurse (EN).Having also worked with AMES Australia, a government agency for the training and employment of our multi-cultural immigrants, she is keen to ensure people receive the information in a way that is easy to understand to enable the best health options and outcomes for all consumers.
Other interests in the community are the Inverloch Historical Society, the Garden Club and Friends of the Library.
Image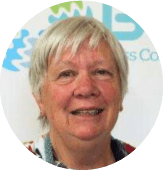 Faye Tuchtan
Appointed June 2017
Faye is married, with 3 adult children, 3 adult step-children and 10 grandchildren. Faye worked for many years as a Radiation Therapist at Peter Mac and various private hospitals before moving to Grantville, where she has lived for 15 years owning and operating a beef stud farm. Faye spent 10 years as a member of the Grantville Community Emergency Response Team (CERT) and she feels this gave her broad exposure to the health needs of her community. 

Through this experience Faye has seen some of the difficulties accessing health services, particularly many elderly folk or struggling younger families. Faye's community spirit has also found many other worthy local volunteering opportunities as well as a long history of holding a number of voluntary positions relating to her farming business. With this broad wealth of experience, Faye brings a diverse and unique skillset to our C.A.C.
Image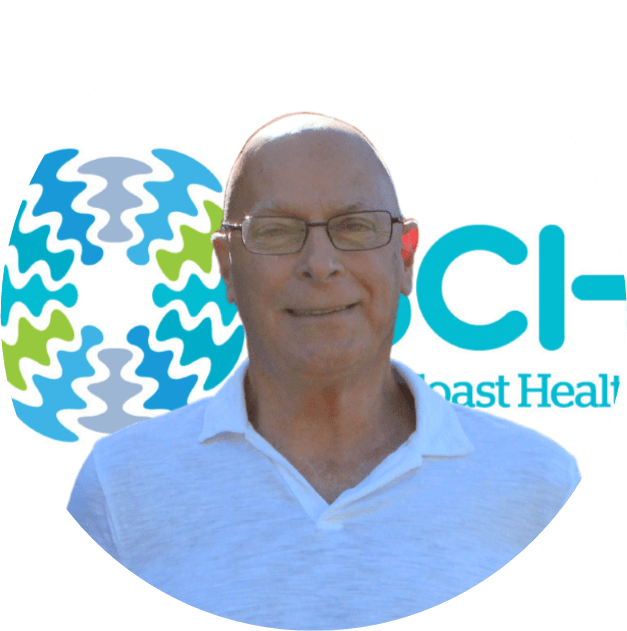 Gary Beard
Appointed December 2021
A Wonthaggi resident for seven years with a background in mechanical engineering, Gary is currently a volunteer driver and facilitator for Red Cross, past President of University of the 3rd Age Wonthaggi and member of Bass Coast Health's Consumer Health Information Committee.
Contacting a Community Advisory Committee Member
If you would like to contact a C.A.C. member we can assist you. Please email emelia.potts@basscoasthealth.org.au Please don't hesitate to say hello if you do see them out and about in the community.