Community Advisory Committee
Meet our Community Advisory Committee
Our Community Advisory Committee (C.A.C) is a sub-committee of the Bass Coast Health Board of Directors. The committee works with and provides advice to the Board on behalf of the community. This partnership ensures broader community needs and expectations are considered in decision-making about the health service. 
Another essential role for the committee is to ensure that Bass Coast Health partners with consumers to ensure it delivers safe, high quality, appropriate and accessible healthcare. Health outcomes and experiences are improved if people are given an opportunity to be actively involved in their health care decisions. Health services and individual outcomes are at their best when consumers are involved in improvement opportunities and higher level strategic decision-making and governance. 
Image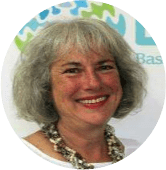 Diana Holmberg
Appointed 2018
After holidaying in the region for 30 years Diana and her husband made the permanent move to the area in 2016. She has keen interest in the community, preventative health and arts and culture and, once she had time to contribute wanted to utlilise her experience in these areas.

Although Diana was already busy with several other community organisation committees, when the opportunity became available to be involved with her local health service she jumped at the chance. Her extensive experience in leadership, negotiations, listening and mentoring and involvement with several local networks has helped her make a strong contribution as a Community Advisor. She has been able to utilise her skills and contacts to gain community input and incorporate those ideas and feedback into the many health related committees she is now involved in. Diana has relished the opportunity to contribute by being the voice of the community to make a positive impact and looks forward to continuing to do so into the future.
Image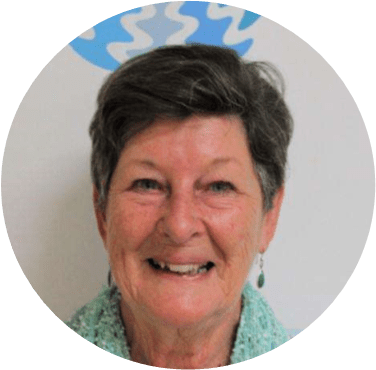 Gill Scrase
Appointed September 2019
Gill has lived at Cowes since 1984, having previously lived at Ventnor for five years. She was born in England and moved to Australia in 1967. Gill is married, has two children in their 40's and two grandchildren, a brother in Brisbane, and two other brothers living in the UK and the USA. She has a great interest in history, how people relate to each other, and loves to travel and being involved with the community.
Gill brings a diverse range of skills and experience to the Committee, having a vast background in management, administration and book keeping, and was the Practice Manager for Phillip Island Medical Group for 20 years, managing 4 locations and all facets of employing doctors, practice nurses, allied health professional and ancillary staff. Gill is also a member of Phillip Island Medical & Health Action Group, the Phillip Island Hub Auxiliary and the Phillip Island Hospital Community Consultative Committee.
Image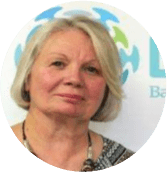 Paulette Burtt
Appointed November 2018
Paulette originally came to the Bass Coast to stay in her much loved holiday house to experience all that Bass Coast has to offer making the move with her husband permanently to Inverloch a few years ago after retirement. Paulette's passion for person centred care has developed from personal experience and an extensive career in health.

Paulette held a long term position with Mary MacKillop Aged Care Facility in Hawthorn East, in Human Resources and prior to this Paulette was an Enrolled Nurse (EN).Having also worked with AMES Australia, a government agency for the training and employment of our multi-cultural immigrants, she is keen to ensure people receive the information in a way that is easy to understand to enable the best health options and outcomes for all consumers.
Other interests in the community are the Inverloch Historical Society, the Garden Club and Friends of the Library.
Image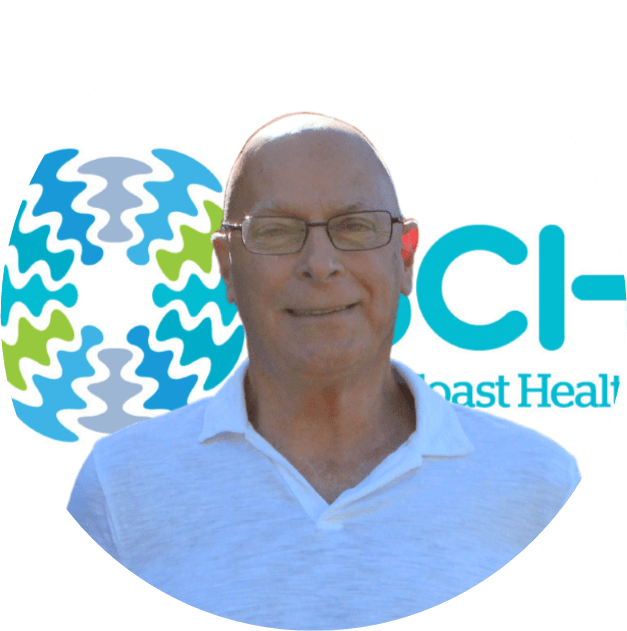 Gary Beard
Appointed December 2021
A Wonthaggi resident for seven years with a background in mechanical engineering, Gary is currently a volunteer driver and facilitator for Red Cross, past President of University of the 3rd Age Wonthaggi and member of Bass Coast Health's Consumer Health Information Committee.
Image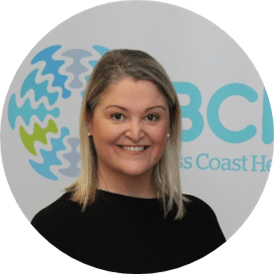 Image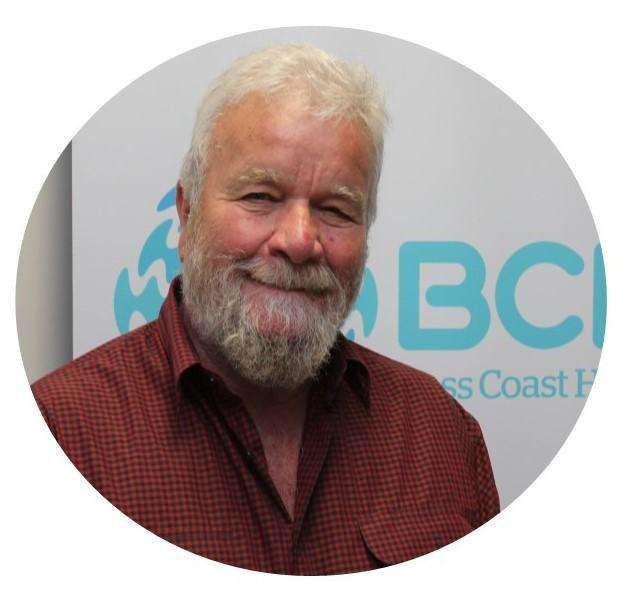 Werner Theinert
Appointed August 2023
Werner lives in Harmers Haven with his wife and his ninety-seven-year-old father-in-law.
Werner began his career in 1972 with the PMG as a Telecommunications Technical Officer in Training but in 1976 decided that his future should be in the power industry with the SECV. He worked his way up to the position of Shift Charge Engineer at Yallourn W Power Station in 1990/92.
The adventure however really began in 1992 when the family became expatriates and moved to the Middle East for 11 years. This included a job with Aluminium Bahrain (one of the world's biggest aluminium smelters) as a Shift Charge Engineer in their Power Station between 1992 and 1996. They then moved next door to Qatar for the commissioning of a new LNG plant with Qatar Gas.  
He returned to Bahrain and Aluminium Bahrain as a Senior Shift Charge Engineer 1997/2003. He finally returned to Australia in 2003, working at Alcan Gove in their alumina refinery in Arnhem Land as the Power Station Operations and Maintenance Superintendent. Upon returning to the Latrobe Valley in early 2004 to life in the Callignee Hills, his remaining working years were spent in various training roles at Yallourn W, Hazelwood and finally at Loy Yang B Power Stations until the start of the COVID-19 epidemic, when retirement finally began.
His retirement on the Bass Coast has been kept busy by developing and presenting a Renewable and Sustainable Energy course at U3A Wonthaggi and Bass Coast Adult Learning. He is also Vice President and Program Manager at U3A Wonthaggi, is on the Committee of the Bass Coast Fine Film Group and helps at ArtSpace Wonthaggi in various capacities.
Image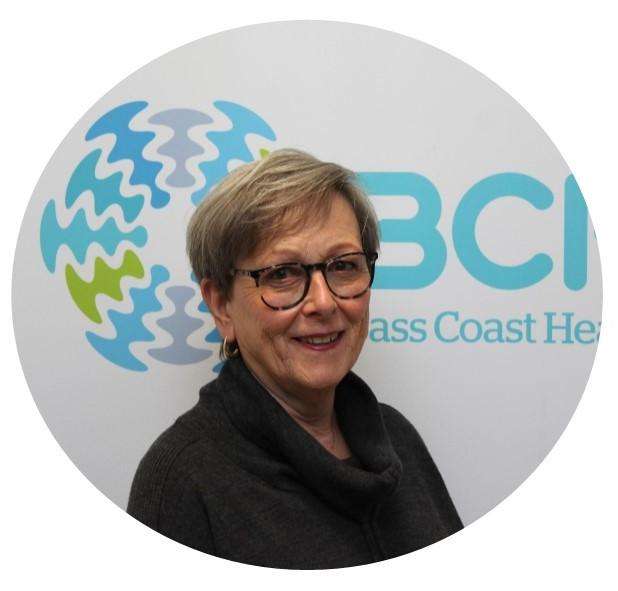 Ann Booth
Appointed October 2023
Ann has lived in Inverloch for the last 6 years after holidaying here for over 20 years with her husband and 2 children.
She was born in the UK and trained as a physiotherapist before marrying an Aussie and moving here permanently in the early 80's. Ann has worked in the public health systems here and in the UK, then built a successful neurological physiotherapy private practice with a partner; treating clients of all ages with a range of various disabilities. 
These experiences over the years in public and private health have given Ann the ability to understand and appreciate what is required to provide a person-centered approach to health care. 
Ann has been on various professional committees during her working years and since moving down to Inverloch has continued her interest in local activities, being on the Friends Of Inverloch Library committee and that of the local Disabled Surfing Association, as well as being involved in many general community activities. 
 
Image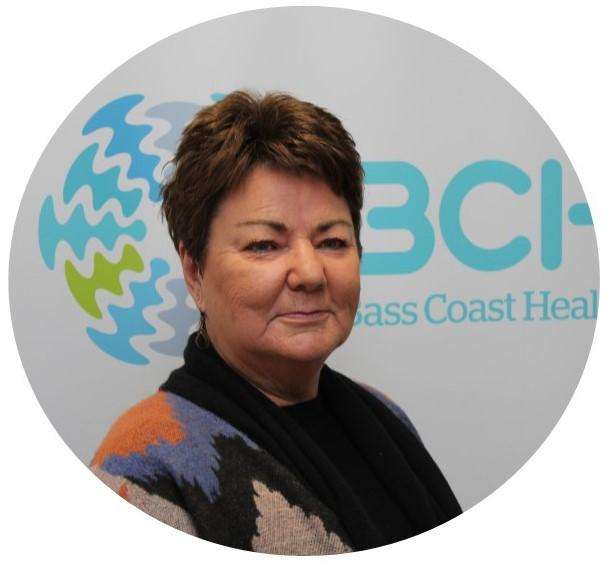 Mim Kershaw
Appointed October 2023 
Mim is a Cowes resident and has more than 31 years' management experience in both private and public listed companies.  
Mim has experience in setting and achieving budgets, strategic planning, team development and retention, ethical sourcing and Quality Assurance and Quality Control. 
Mim is a former director of Bass Coast Community Health Service and joined the BCH Board in July 2014 and was a member of the Development Council, the Quality and Clinical Governance Committee, and the Remuneration Committee. 
Mim retired from the Board from June 2023 after 12 years.
 
Image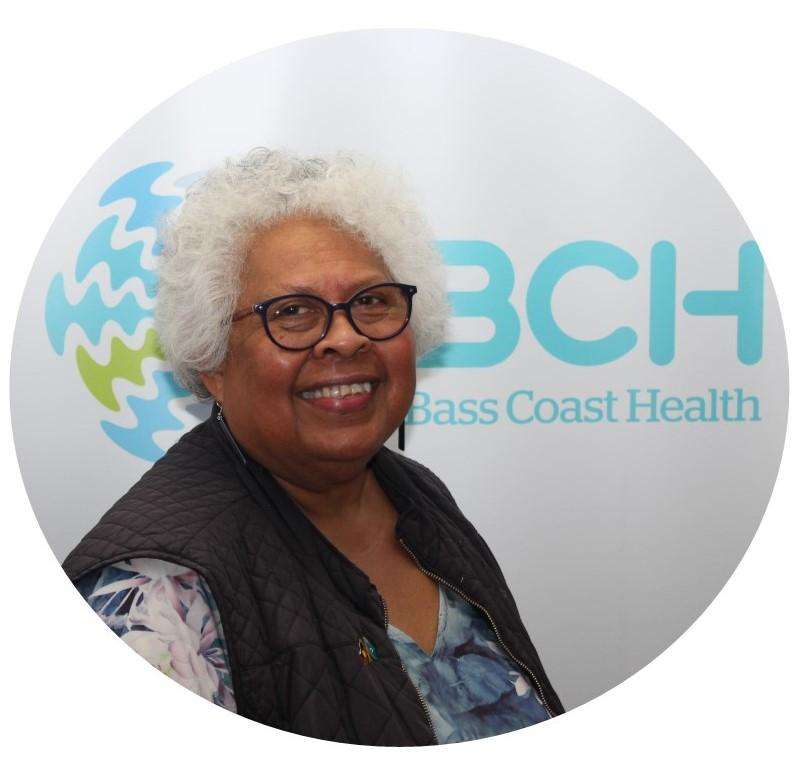 Doseena Fergie
Appointed October 2023
Doseena Fergie is a respected Elder in the Aboriginal and Torres Strait Islander community, and is experienced in community development through building community capacity. 
Aunty Doseena founded and established good governance within multiple Aboriginal organisations, culminating in being the recipient of 2007 and 2011 NAIDOC Awards. A registered midwife and nurse academic, Aunty Doseena completed a PhD within the Australian Catholic University (ACU).
She was awarded the 2009 Victorian State Nurse Excellence Award and in 2016 became the Inaugural Fellow of the Congress of Aboriginal and Torres Strait Islander Nurses and Midwives (CATSINaM). 
Aunty Doseena was inducted into the 2016 Victorian Women's Roll of Honour and 2019 CATSINaM Hall of Fame. In 2017 she was the Yarra Ranges "Citizen of the Year" recipient and in 2019 awarded the Order of Australia Medal. 
Aunty Doseena has been recognised for her expertise on Indigenous health, successfully obtaining a Churchill Fellowship in 2016 to research Global Indigenous Nations. She continues to work part-time as an academic at the University of Melbourne and enjoys living with her family in the beautiful Bass Coast region. 
 
Image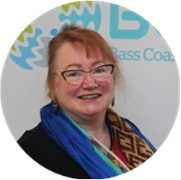 Deb Watson
Appointed June 2023
Deb lives in Wonthaggi and is married and has two married stepdaughters, four step-grandchildren, and a greyhound called Ellie Mae. Deb is a glass artist and exhibits and sells at ArtSpace Gallery, Meeniyan Art Gallery and Arc Yinnar. Deb also enjoys reading, movies, good TV series and local theatre, dinner with friends and animals.
Debs qualification include BBAdmin, Grad Dip in Employee Relations and Strategic HR and MApSci in Innovation. She also has a Cert IV in Marriage Celebrancy and TAE; accreditated courses in MBTI, careers counselling and facilitation; and non-qualification courses in leadership, management, project management and creative training.
Debs career has included CSL Limited (biopharmacetical/plasma business), Orgnaisational Development/HR in Australia and the USA, Strategic HR at Deakin University and in Whittlesea Council running the training department. Deb has had her own consultancy for 20 years and has been the Station Manager (p/t) for 3mFM, and the Centre Manager of Bass Coast Adult Learning. Deb has also been involoved in a number of local community groups including Wonthaggi Business and Tourism, Wonthaggi Laneways Festival Committee and Bass Coast Edible Food Gardens. She is currently president of the BCH Inverloch ArtShow Auxiliary and ArtSpace Gallery in Wonthaggi. Deb is currently working as the EO of the Bass Coast Community Foundation.
Contacting a Community Advisory Committee Member
If you would like to contact a C.A.C. member we can assist you. Please email emelia.potts@basscoasthealth.org.au Please don't hesitate to say hello if you do see them out and about in the community.