Telehealth
Did you know that many services offered by Bass Coast Health can be delivered via telehealth?
Bass Coast Health is encouraging the public to be aware of the services that are offered via telehealth now. Telehealth enables consumers to have appointments with health professionals via a video call to their smartphone, tablet or computer.

This saves them time and money by avoiding travel to face-to-face appointments.
Patients can find more information in these resources, including instructions and troubleshooting help.
 What is Telehealth? You can watch this this video to find out more about telehealth: 
Image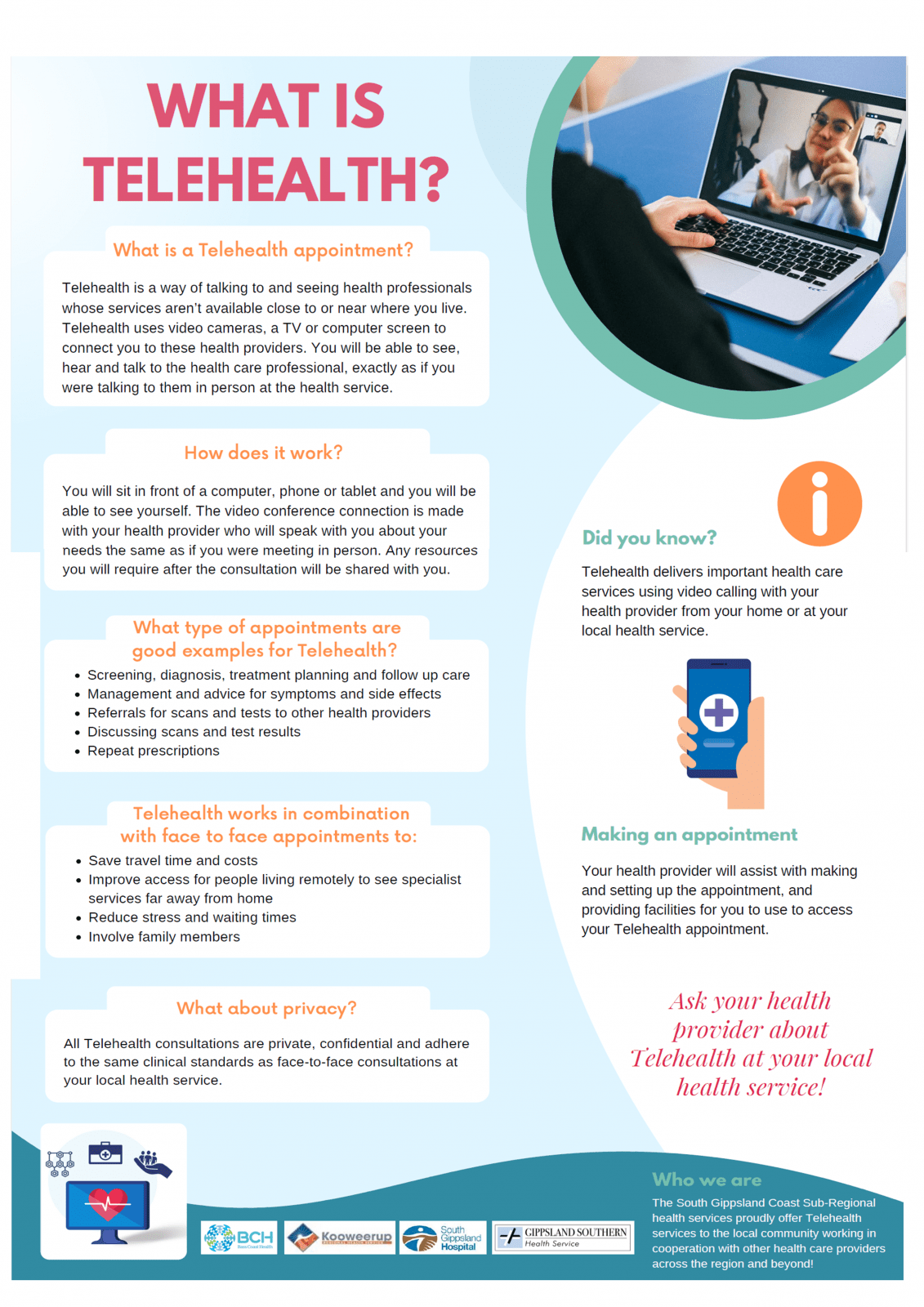 How To Use Health Direct:
Tips for Telehealth Appointment: 
Image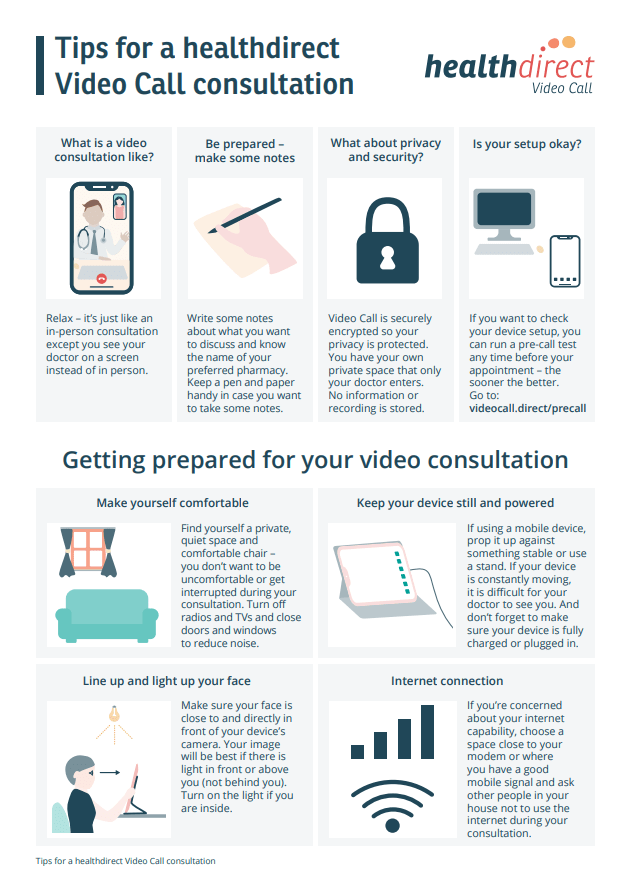 Image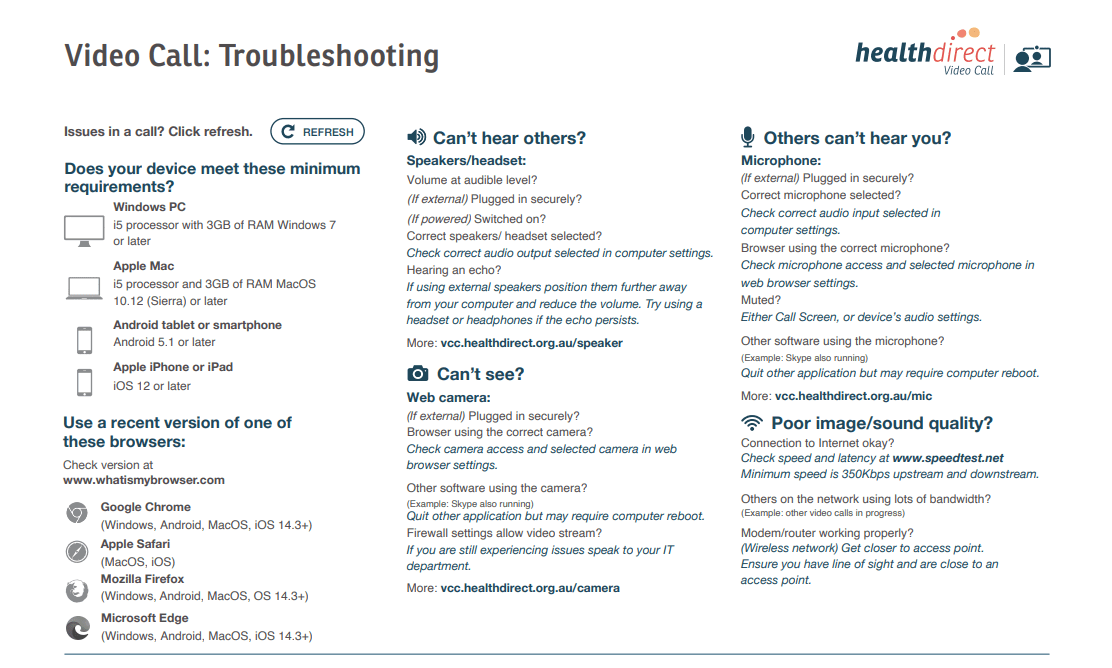 From this page, you can access the growing number of telehealth services being offered by Bass Coast Health. Please click the button for the service you have an appointment for. 
Each link will take you to a dedicated virtual meeting room for that service, where clinicians will invite you into a private telehealth conference.
You need to have an appointment for all Telehealth sessions.
Waiting areas are open from 8AM to 5PM, Monday to Friday. Please ensure you type your full name and provide your correct mobile number in the waiting room screen - this information is not stored, but is used to validate your appointment details.