Image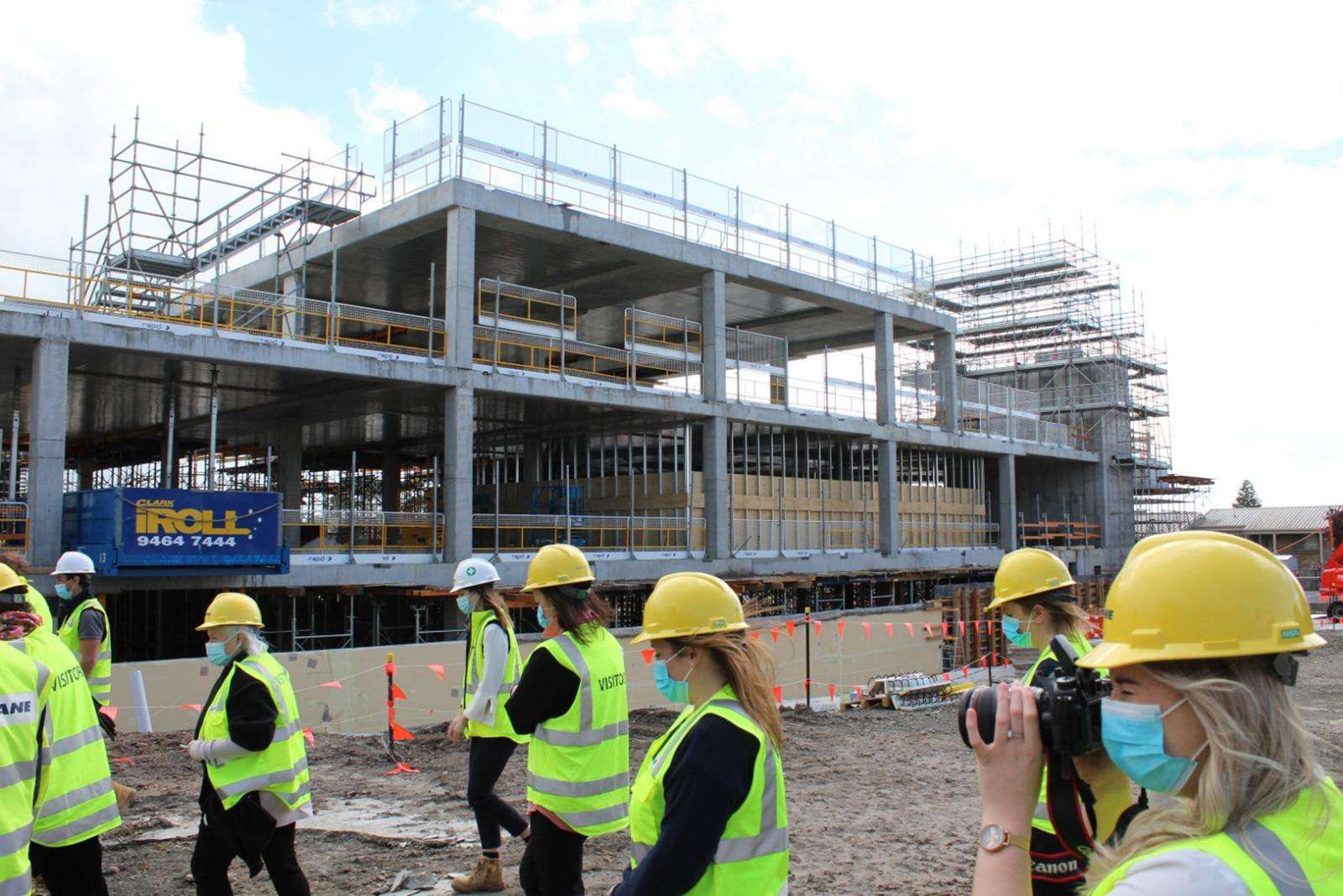 Construction workers returned to the Wonthaggi Hospital Expansion project at greater capacity on Tuesday, after minimal work over the past fortnight. This was due to the two-week shutdown of the construction industry due to COVID restrictions.
On Monday, Bass MLA Jordan Crugnale visited the site, along with the Sentinel-Times (pictured above), and was impressed by what she saw.
Workers are now working on pouring the slabs of levels one, two and three, for the Emergency Department, Theatre and Ward blocks.