Cancer Support Page
Image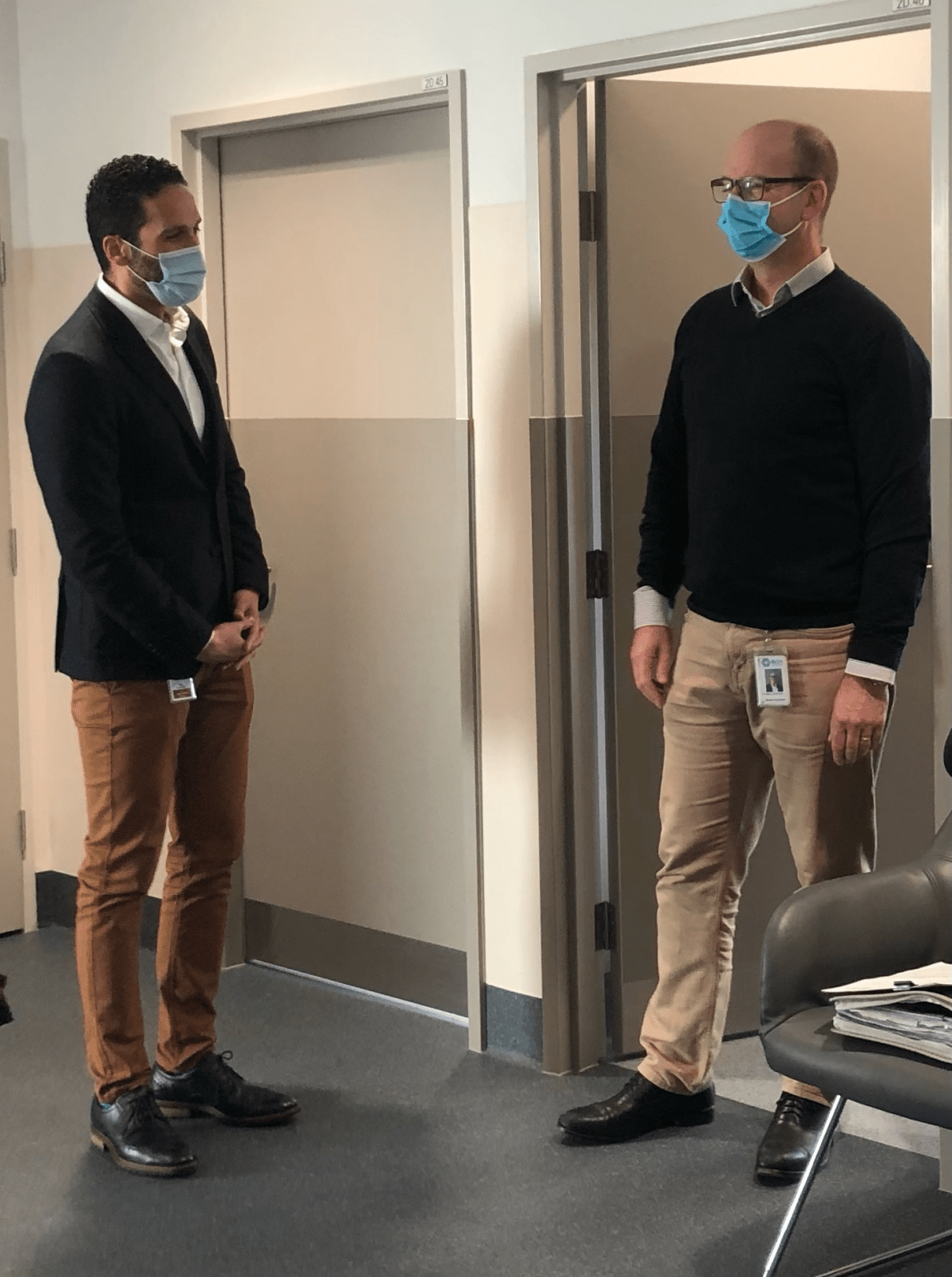 L Rigby Integrated Care Centre
The L Rigby Integrated Care Centre opened at Bass Coast Health's Wonthaggi Hospital in April 2021. With its up- to-date technology, building and experienced staff, you will feel completely cared for.
The L Rigby Integrated Care Centre provides comprehensive cancer care services including; chemotherapy, radiotherapy, specialist consultants and support services. Nursing staff are also there to assist with your care and provide friendly professional care.
The nursing staff that will be taking care of you have more than 15 years of experience each, giving you comprehensive support from start to leaving with your care plan. Our team with be with you every step of the way.
Image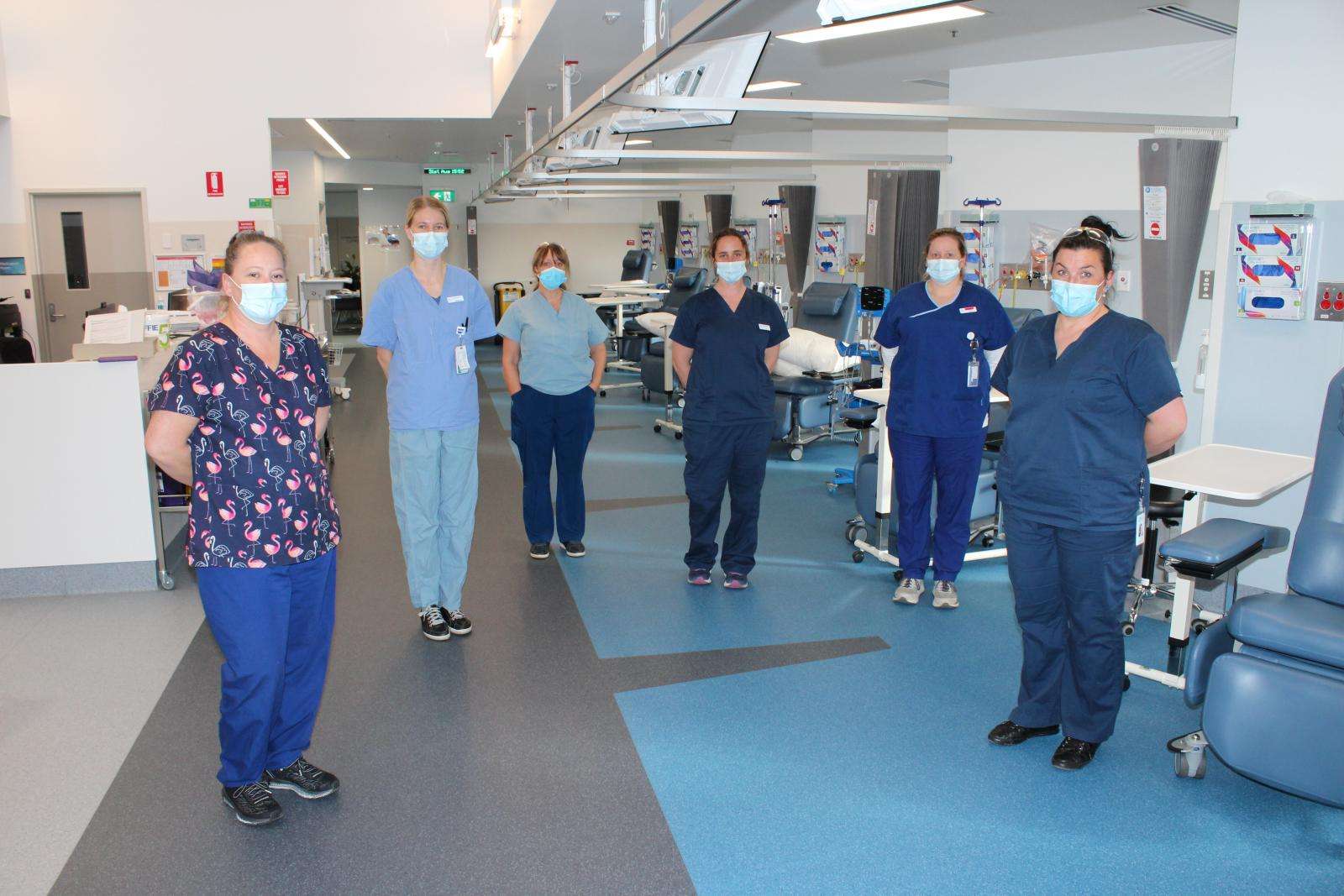 Integrated Care Unit
Highly trained and passionate, this team delivers care to those in need.
Equipped with high level skills, the Integrated Care Unit is capable of returning patients with complex care needs to good health.
The unit entails the L. Rigby Centre which provides chemotherapy an immunotherapy for those patients suffering with cancer and blood-related conditions.
The centre delivers a wide range of chemotherapy treatments, immunotherapy, blood transfusions and blood-related products. The unit also completes iron infusions and a range of other treatments that arise as required.
The Hospital in the Home (HITH) program is a part of the ITCU department which provides a range of complex care needs to clients in their home with negative pressure wound therapy, intravenous antibiotics and complex care needs. The HITH program allows residents within the Bass Coast Shire to be able to be discharged home and receive ongoing nursing care as required.
The staff that work in ITCU have a varied skill set, administering chemotherapy, accessing Central venous Access devices, administering blood products and immunotherapy. They also complete trial of voids in conjunction with the continence team and arterial blood gas testing.
The staff are privileged to be a part of each patient's journey through their treatment, whether this is chemotherapy or other treatments, and are committed to providing the best care to each patient every time they present to Bass Coast.  
Through thorough assessment on presentation, patients may require additional services such as social work, occupational therapy, physiotherapy and dietetics, and these services are instigated when required.
"We have a great team working in the ITCU and HITH departments. Staff have great skills and have the opportunity to enhance their skills with encouragement and skilled clinicians working within the team," Nurse Unit Manager Anna Kenny said.
The team comprises: Anna; Clinical Coordinator, Shannon Bedford; Chemotherapy Competent Nurses, Erin Passarin; Melinda Hopkins, Mahlee O'Donnell, Hayley Weaver, David Chun and Anna Wong.
The HITH team comprises Jane Clarkson, Rachael Steward and Claire Plymin. The staff are interchangeable between departments and are a fantastic team.
The Specialists in the Team
Let Us Introduce Your To Our Team of Specialists Within The L-Rigby Centre.
Image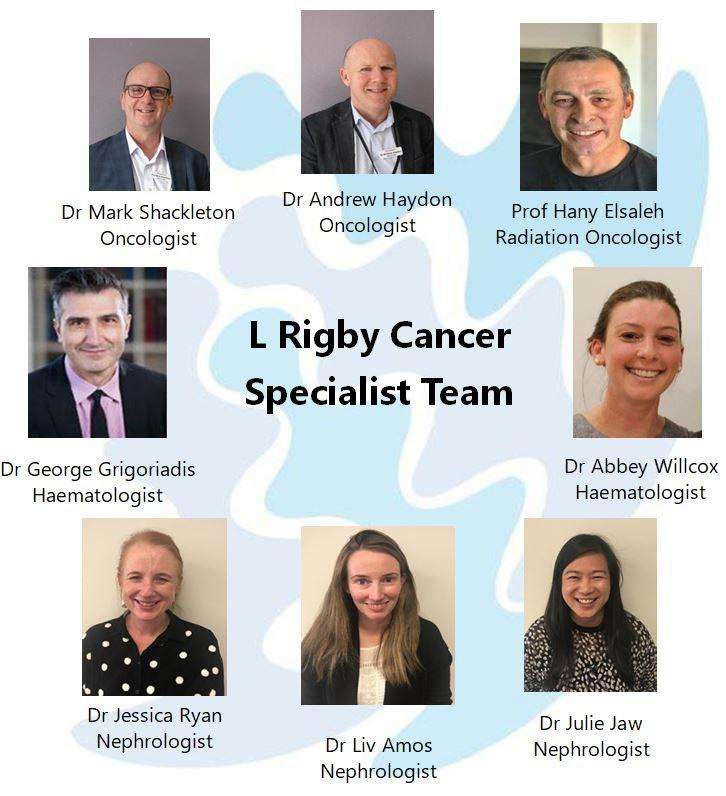 List of Specialists in the Team:
Oncologist:
Haematologist:
Nethrologist
Links to other Services at BCH