Breast Screen
Image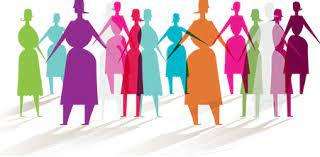 BreastScreen Victoria invites women aged 50-74 who do not have breast symptoms for a free breast screen every two years.

BreastScreen Victoria is a free service and you don't need a doctor's referral.

Clinics are located all over Victoria, so you can attend one that is most convenient for you.

There is a BreastScreen clinic located in the Wonthaggi hospital, Graham Street, Wonthaggi.

To book an appointment please call 13 20 50 or visit the BreastScreen Victoria website www.breastscreen.org.au
For some women, having a mammogram can be a daunting prospect. To dispel myths and ease apprehension about screening, BreastScreen Victoria has developed a short film which provides a firsthand look at the mammogram process.
The Procedure
Before your appointment BreastScreen Victoria will send you an Information and Consent form to fill out. Please take it with you to your appointment.
You will be welcomed by a BreastScreen Victoria staff member who will collect your forms and explain what happens at the Screening Centre. A female radiographer will take you into the X-ray room. When you are ready and comfortable, the radiographer will take two X-rays of each breast. Each X-ray only takes a few seconds. The radiographer will then check that the pictures are not blurry and that all of your breast tissue is shown on the X-rays.
While the mammogram is being taken, each breast will be compressed between two flat plates on the X-ray machine. Compressing the breast only lasts for a few seconds. Some women may experience discomfort, however if you experience pain during the mammogram you should let the radiographer know. You can also ask for the procedure to stop at any time. We recommend that you advise your radiographer if you have sensitive breasts. She will work with you to make sure that the mammogram is as comfortable as possible.
Your X-rays will be reviewed by two specially trained radiologists. If you have been to BreastScreen before, your previous x-rays will be compared to your new ones. Your results will be sent to you as soon as possible, usually within two to six weeks. Your GP will also receive a copy of your results if you have provided BreastScreen with his/her details. Most women will be relieved to find that there are no signs of breast cancer. Less than 1% of women who attend BreastScreenVictoria are found to have breast cancer.
Some women will be asked to attend an Assessment Centre for further tests. This may be because there is an area on your breast that needs further investigation. Any further tests at an Assessment Centre are still part of BreastScreen Victoria's free service. Remember, most women called back for further tests are not found to have breast cancer.
(Source: BreastScreen Victoria www.breastscreen.org.au)