Radiology
At Bass Coast Health we have Radiology available.
We offer: I-MED Radiology at Bass Coast Health. The bonuses in having an I-MED Radiology Clinic within our hospital are 1. We are a part of the Integrated Service that is shared with other I-MED Radiology Clinics within Gippsland, 2. If you have been to another I-MED Radiology clinic your images are available to all clinics within I-Med Radiology Network Australia wide, and 3. At Bass Coast Health's relationship with the other Gippsland I-MED clinics we are able to offer a Private Service and, also, a Public Service.
Image

The services that I-MED Radiology at Bass Coast Health provide are:
CT Scan
MRI
Breast Screen (not mammogram)
Ultrasound
X Ray and Mobile X Ray
Intervention Procedures
If you would like to read about more information in regards to what the different radiology techniques are available please follow this link.
Please see below two videos re: What to expect during a CT Scan and What to expect during an MRI.
Image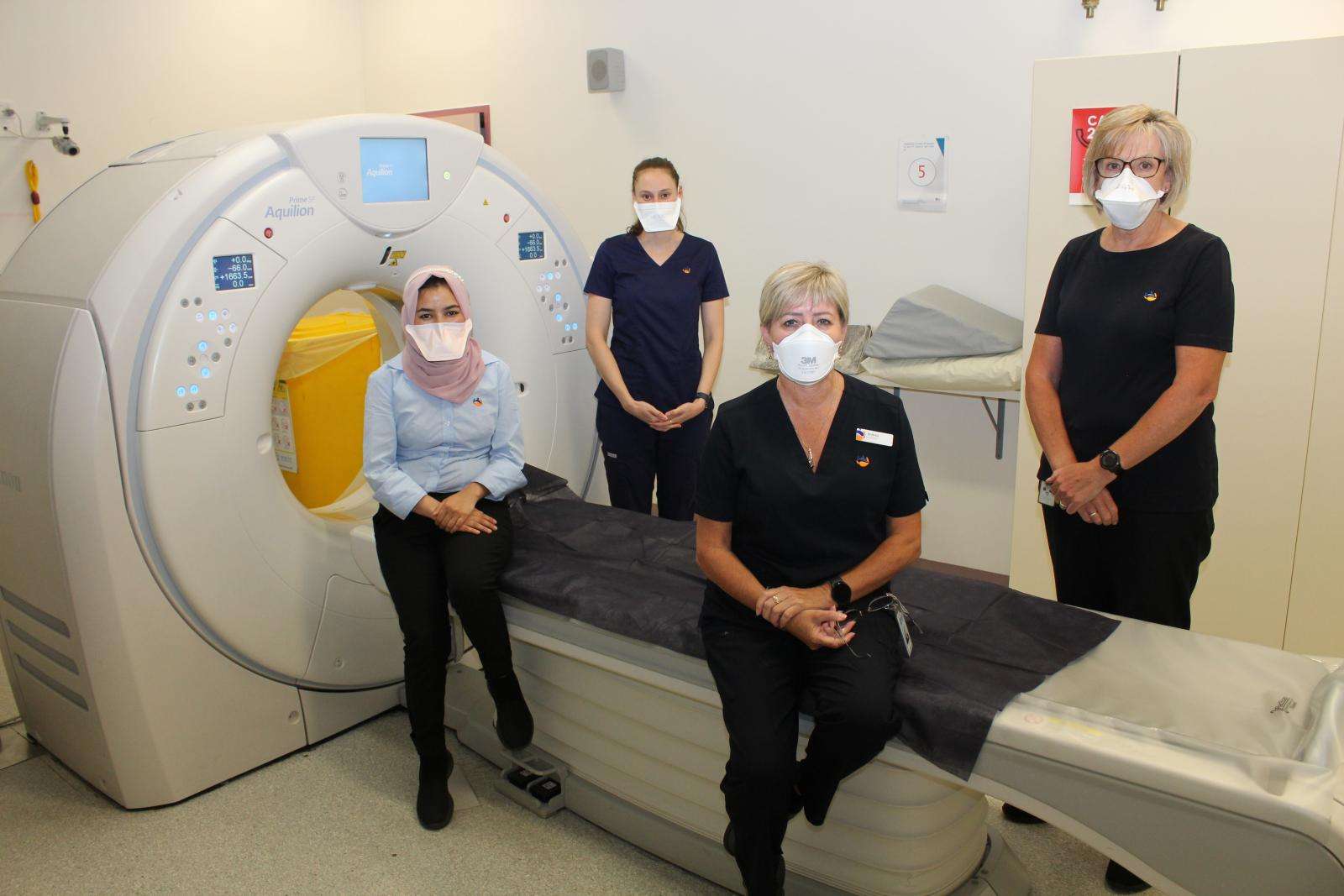 Radiology team, from left, Laila Attar radiographer, Tiffany Boatman radiographer, Andrea Mays sonographer, Lyn Munro, administration