Breast Care Nurse (The McGrath Foundation)
You need to have an appointment for all Telehealth sessions.  Learn more
Image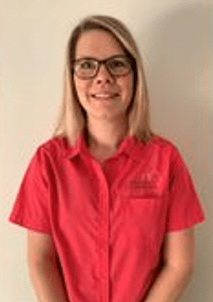 McGrath Breast Care Nurse - Taryn Robinson
Say Hello to Taryn Robinson, Bass Coast Health's, McGrath Breast Care Nurse.
For the last 2½ years Taryn has been providing free physical, psychological and emotional support to her clients and their families affected by breast cancer. Taryn has 19 years of experience working in oncology, has a Post Graduate Diploma in Cancer Care and Masters in Advanced Nursing Practice.
"I feel very privileged to be able to deliver person fit care with my passion of oncology, improving outcomes for a regional community" says Taryn. "I find people are grateful to have someone involved in their care that is an advocate for them and can help them coordinate their medical appointments, understand the medical jargon, helping to make their breast cancer experience more manageable".
Taryn is part of a multi-disciplinary team working with clients during their breast cancer journey, the team at Bass Coast Health includes Breast Surgeon, Oncologists, Allied Health professionals and the Integrated Care Unit Team.
Wonthaggi Hospital also has Breast Screen Victoria onsite and Taryn would like to encourage everyone to get screened, even during COVID19, getting screened and detecting cancer early could save your life.
McGrath Breast Nurses are the heart of our Foundation, from the time of diagnosis, and throughout treatment, they inform, organise, empower and support people with breast cancer and their families.
No cancer treatment is without its challenges, but this is where a McGrath Breast Care Nurse can help. They listen, guide and support people with breast cancer and their families every day through meaningful conversations, advice and quality care.
A McGrath Breast Care Nurse build an important relationship with each person they support. They become a trusted, consistent and knowledgeable point of contact. As professional and qualified nurses they care for people with both early and metastatic breast cancer, across both public and private health services. They are available for free and with out a referral.
My Working Days are: Monday, Tuesday and Wednesday - All other days please feel free to call The McGrath Telephone Support Breast Care Nurse on 1800 183 338 Monday-Friday 9am - 5pm. 
Contact Details:
Allied Health Reception at Bass Coast Health is 03 5671 3343 - you can leave a message or can be asked to be transferred to the Outpatient nurses.
Taryn can be contacted via Email: taryn.robinson@basscoasthealth.org.au or Mobile: 0417 552 327